This new No.19 has an electric diesel engine and is known as a Hybrid. The diesel engine cuts out at bus stops and traffic lights and it pulls away on its electric motor. The diesel kicks in seamlessly after a few seconds.
Should mean less pollution on our streets.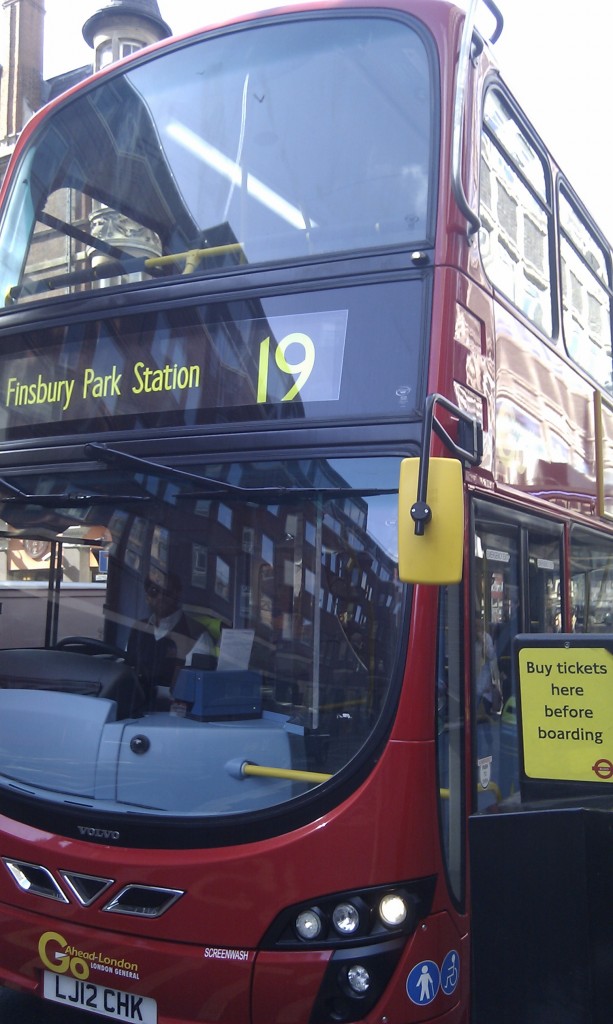 The rattle of the diesel dying at bus stops still feels as though the passengers are all about to ordered off the broken down bus.