I'm in Geneva for 4 days, attending an ISOC event called GlobalINET. An Internet conference.
Workshops are taking place on Saturday and Sunday and Internet Society chapters from all over the world have send delegates (I'm representing ISOC England) to share knowledge. It's the most collaborative conference I've ever been to – just sitting and listening isn't an option!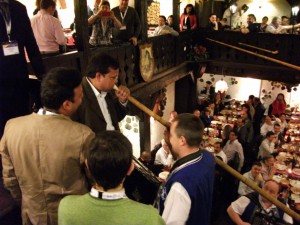 The cheese fondue was not universally popular. Most of my table were aghast at the idea of eating hot cheese and left in search of more traditional fare.