My sister recently saw a familiar name on the wall of a church in Wells.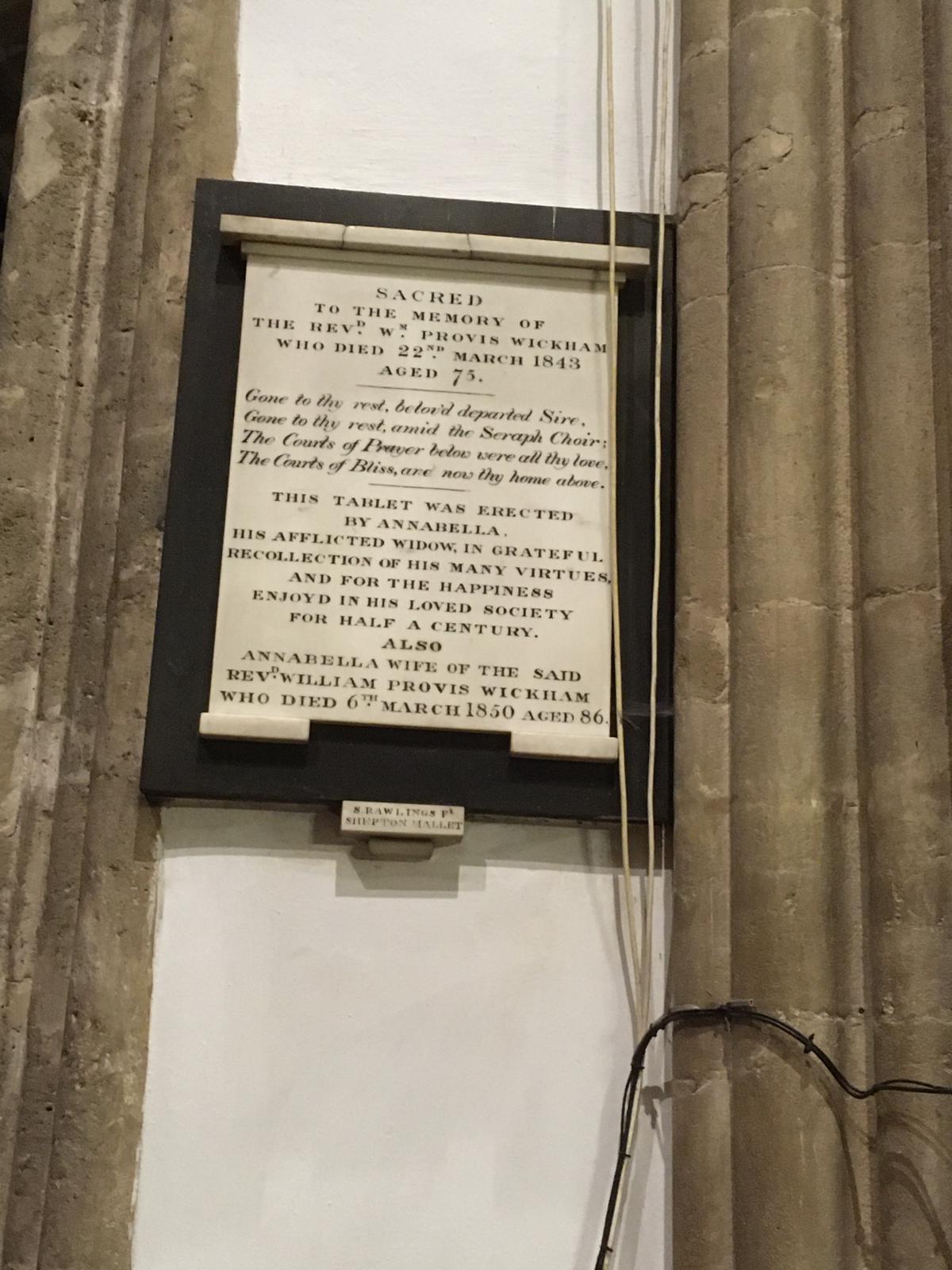 As I inherited all my father's work on our family tree I thought I would look into this and see who these people were.
A search for the name William Provis Wickham brought up a result in the "A Genealogical and Heraldic History of the Landed Gentry of Great Britain & Ireland". Although this is a very old book and the font is hard to read, remarkably Google's book scanning project not only had scanned this obscure book, it also performed good enough OCR (Optical Character Recognition) to index the name of my relative.
From here it was a case of reading and re-reading the genealogical relationship in the book to determine how exactly the Rev fitted in to our own history.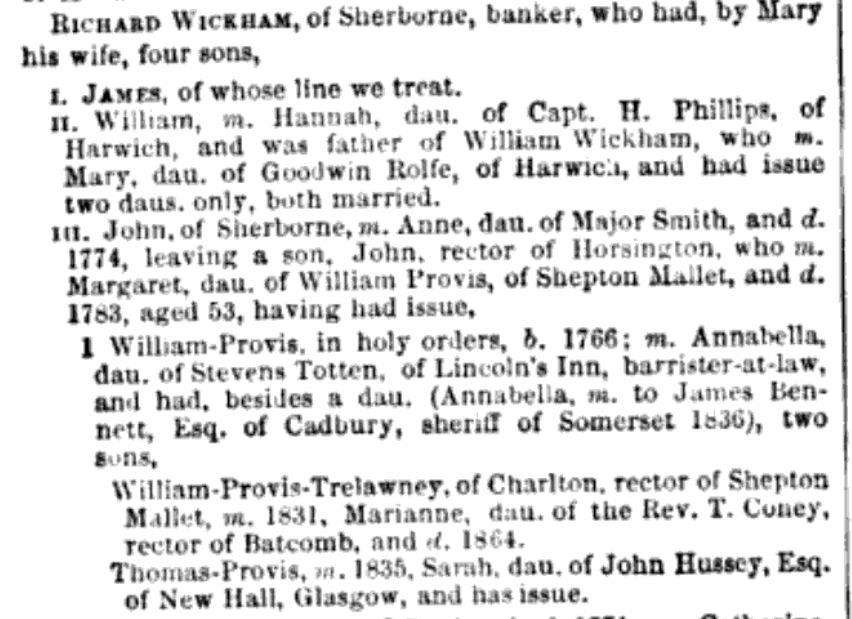 He was a vicar at Shepton Mallet, and lived in a rather nice house called Charlton House (https://houseandheritage.org/2016/07/16/charlton-house/)
His son was called  Reverend William Provis Trelawney Wickham M.A. , also vicar of Shepton Mallet, gave his name to these Almshouses there:
https://alms1627.org.uk/history/wickham-almshouses/
I found later he's also mentioned in the "The Gentleman's Magazine" of 1843 in the "Clergy, Deceased" category.
The name of this honoured gentleman was very familiar to me, as to my sisters as my father had his portrait up in our sitting room for as long as I remember. It now hangs in Chiswick at my brothers: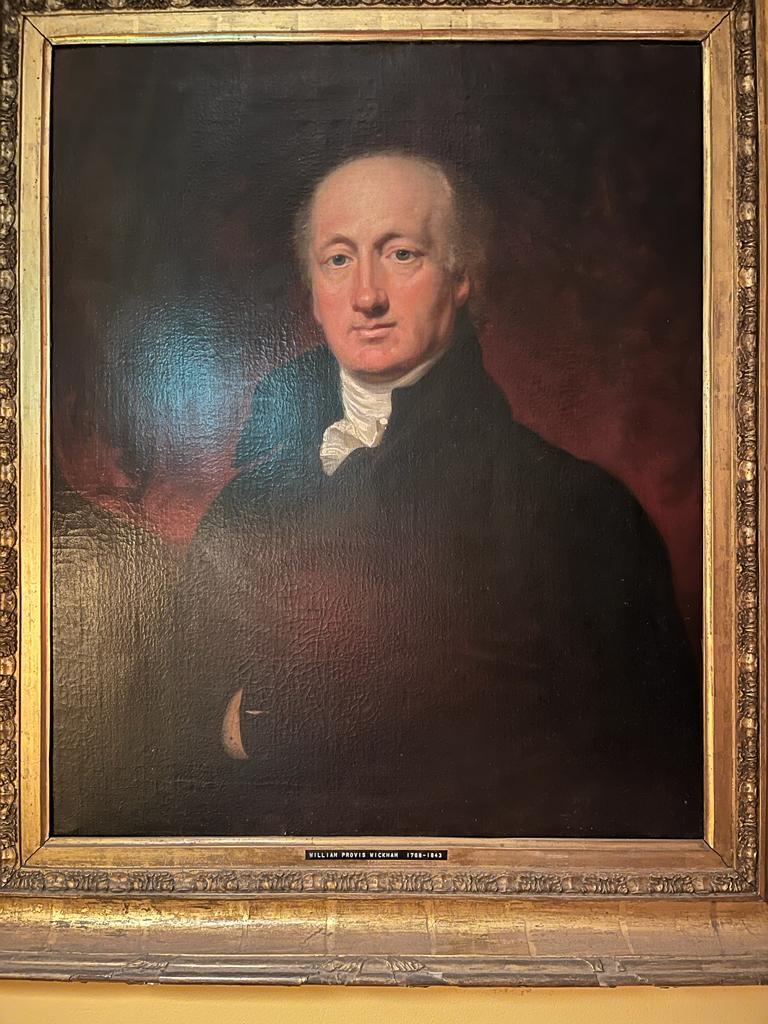 Why there's a reddish background I have no idea!
William Provis Wickham is my 2nd cousin 5 times removed. I'll have to see if it's possible to trace any living direct descendents.