What a great place Fred Wells gardens is.
It's on the site of a former railway station, but it's now a great hidden gem in Battersea.
It's one of the only (possible the only) parks in Wandsworth where you can light a barbeque*.
It has a free tennis court.
Children's playground with vomit-inducing spinner.
Open grassed area.
Dog friendly.
Great trees for climbing and den making.
Hide and seek all around.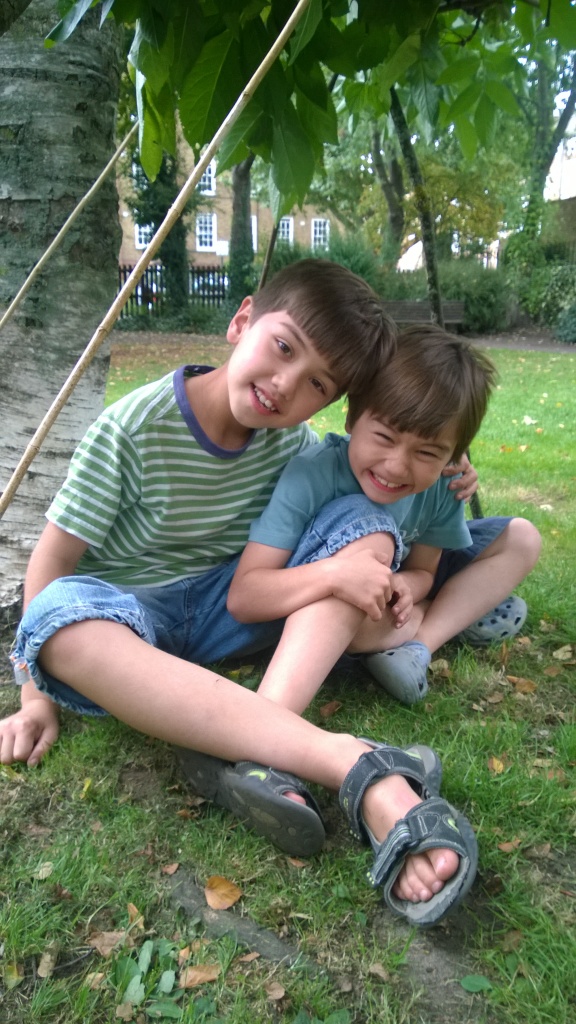 Some facts about Fred Wells gardens
A small strip of land along one side of the park cost Wandsworth Council £1.6M in 2008
Fred Wells was a long serving  Labour councillor of Wandsworth. It was opened in 1983 by Denis Waterman and Henry Cooper (why them is lost to the mysteries of time…)
* Barbeque area was given temporary trial status according to the notice in the park. Not sure if it's still in force, but the barbeque tree trunk still exists.