My Dad passed away on 10 November 2017 after a short illness. He had been coping with slowing increasing dementia for several years.
His funeral was at Chipstable church on 20th November, and I'm adding a few bits of memorabia from the service and the wake.
David Wickham Order of Service
As always at these events you find out things you never knew about the person who's passed away.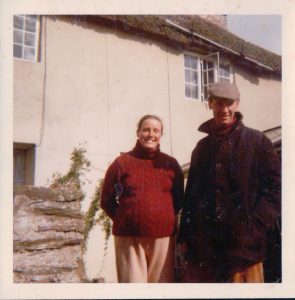 It was great to hear the stories from people who came and read the letters from those who could not make it.
Eulogy by my brother James: Eulogy
Additional comments by Peter Parsons: Peter Parsons Eulogy