The older boys in Goulden House have been climbing the trees with ropes recently and had started making their own harness with just the rope. This was pretty uncomfortable so when we were in Exeter a couple of weeks ago I purchased a climbing harness with belay and carabiner from Go Outdoors.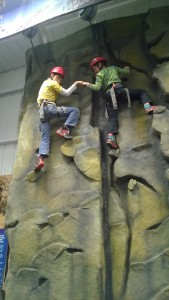 These seem to jump directly from small child size to adult sizes so I got a XS size. Not ideal but we'll try not to turn upside down and hence fall out of the harness. We also picked up 45metres of climbing rope and a second adult harness from a shop that was closing down. The rope is technically accessory rope but still a lot better than the nasty nylon bailer twine they were using.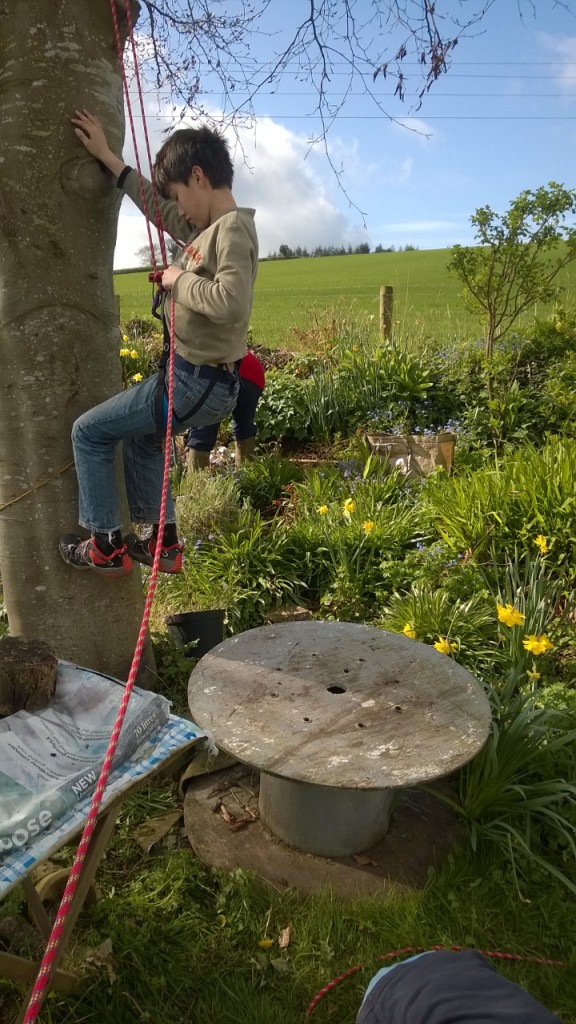 Since the purchase there's been a lot of activity in Goulden House which is blessed with half a dozen trees of different sizes.
I've been reading/watching videos about climbing to try and improve our techniques. Here are some of the links.
Tree Ascending techniques
How to use a belay
ATC Belay guide
outdoor belay instructional
Useful knots for tree climbing
Fig 8 knot
At some point soon a trip to the climbing wall and some decent training will be booked in.
http://www.bigtreeclimbing.co.uk/
http://londonist.com/2013/12/climbing-the-trees-of-london.php
http://www.londonplay.org.uk/content/30401/build_a_playspace/made_by_london_play/tree_houses/treehouses