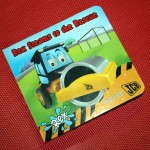 Freecycle's a great idea – give away the things you don't need anymore so anyone willing to make the effort to come and collect them. There's a kind of community noticeboard where you put up what you've got to get rid of, and people can also request items they need.
But surely, surely, it is taking it to extremes to ask for "Wanted: Working moped – any as long as it works, will pass MOT" and "Wanted – Car – Family car would be good, it would be nice to have something for just to go around shopping go see family with Children"?
I don't mind that people ask for things, I saw one today asking for a Unicyle, and fair enough it might be something you have in the attic, not used for years and a request like that prompts you to get it down and give it a good home. But sometimes the Wanted requests make me mad! I'm waiting for the day I see "Wanted: Money, must be valid tender" next?