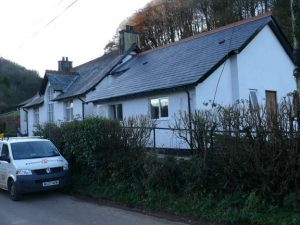 The village hall at Waterrow was extended and modernised in 2008-2009. This was made possible by a donation by my late father of land around the hall from his field, part of Trowell Farm.
The committee of the village hall recently invited us to unveil a plaque in recognition of this generous donation.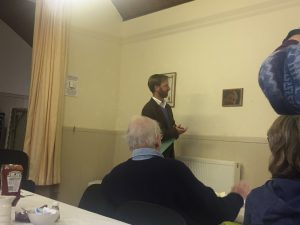 I was asked to say a few words – here they are:
It's a great honour to be here today and to see this plaque being commissioned.

I know my father would have been deeply embarrassed and I think I am too. As I remember it, you asked, and my father was only too happy to accommodate a request that he saw as benefiting everyone.

My earliest memories of the hall is when the annual village fete was held here in the 1970s. There were all the tradional village fete events like lucky dip, tea and cakes here in the hall, and the infamous race up to the top of the hill, which was guaranteed to separate the men from the boys!

Always the village hall was the reason these and similar events were held where they were, and it's wonderful to see how it has now been refurbished and expanded into the modern facility it is today.

So thank you for inviting us here today, on behalf of all the Wickhams, thank you!